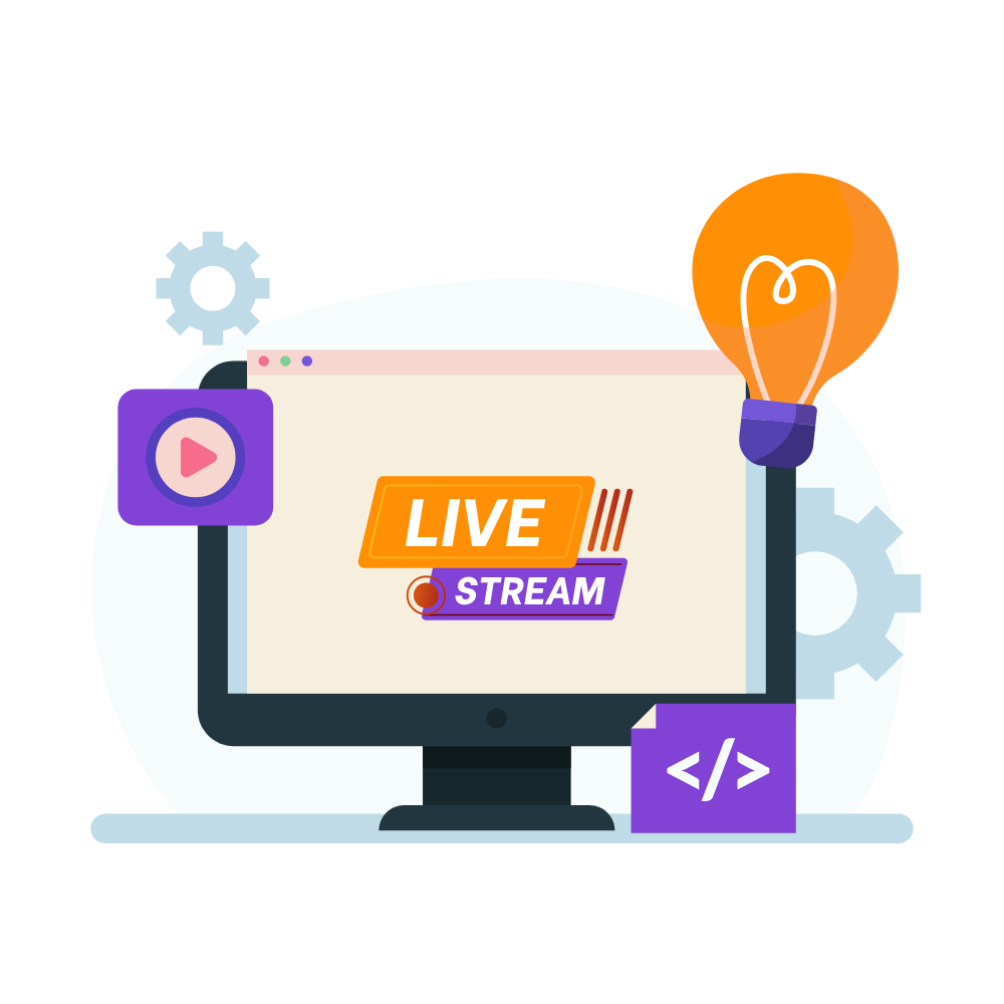 1. Simply create or send


your existing screen recording (or Video) of your company's product and sales demonstration.
2. We post your company product


& sales demonstration on our homepage along with the most well-known brands in the nonprofit sector.
3. We will send one dedicated email


blast ( subject line and body are dedicated to your streaming demo) to our entire list of 100,000 nonprofit professionals.

4. It will be promoted via email


to our 100,000+ nonprofit professionals in our monthly newsletter.

5. Where appropriate and synergistic content


exists it will also be included across our nonprofit network and family of companies.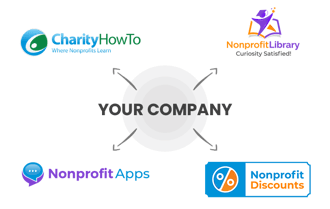 6. You can provide unlimited updated


screen recordings (videos) at no charge anytime.

7. When nonprofit professionals

are watching your streaming sales demonstration they are asked if they would like to learn more during the demo through a pop up… ( * see samples below) they click the "I'm interested" we pass you the pre-qualified leads.
Would you like more information?
Submit this short form and will be in touch or book a one-on-one call here!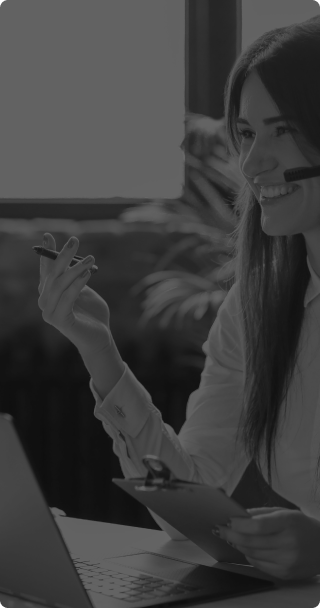 Frequently Asked Questions
How is it possible that you can reach so many nonprofit professionals?
NonprofitLibrary is a part of a network of sister companies ( CharityHowTo , NonprofitLibrary & Nonprofit -Apps ) all of which are leveraged to expose your brand.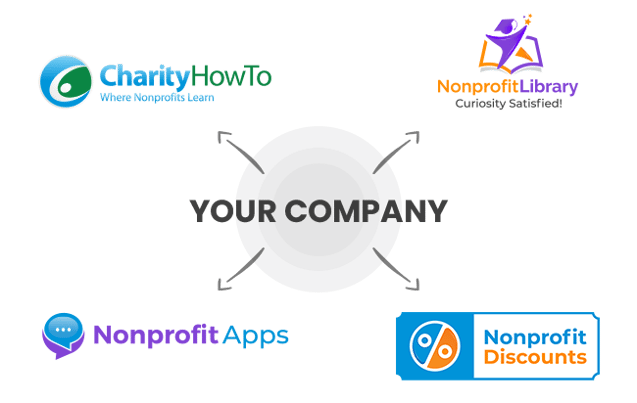 We will include your prerecorded product and sales demonstration in our monthly emails to our 150,000 nonprofit professionals at NonprofitLibrary and from time to time your demo will be promoted to our network via email, social media and or blog.

**Bonus: When you provide your pre recorded product and sales demonstration to us you have the opportunity of FREE unlimited updates. Anytime you provide an updated video of new product features or services we will upload it to the site and call attention to it in our monthly newsletter. New or updated demos are called out in the monthly newsletters.
What types of nonprofits are in your large network of over 300,000+ nonprofit employees?
Our network is composed of almost entirely small to medium-size nonprofits in the United States.
Our communities are nonprofit professionals who work at nonprofit organizations whose annual income ranges from $100,000-$20+ million. The majority of our community are small to medium-size nonprofits with an income ranging from $100,000 - $5 million.
Can I add a short welcome video and commercial overview before my streaming product or service demonstration?
Yes, in fact this is highly recommended! We see higher clicks and engagement when people include an enticing introductory overview/commercial. This is a great opportunity to get your audience engaged early!
Try a free screen recorder for your video we like vidyard
I don't have time or resources to create a professional video demonstration, what do viewers expect?
Online viewers don't expect professionally produced videos, in fact with the ubiquitous nature of video. social media, and Instagram, people are accustomed to bare basics video content.
A simple screen recording with voice and optional WebCam is all that you need! One FREE option is Vidyard!
How can I customize my streaming demo to help influence the best results ?
Great news we have recently installed a new powerful video player that has features that we can leverage to make the most of your on-demand streaming demo.
You can create different chapters for the viewer to select which part of the demonstration they would like to jump to.
For example, your streaming demonstration could include an introduction, followed by video testimonials, followed by a product demonstration broken into chapters based on features. If you are a services company, you could break the demonstration into chapters based on the services you offer.
Summary: You can customize your screen recording/on-demand video to create the optimal user experience to influence engagement!
Can I add a custom pop up inside my streaming demo to help viewers take action such as book a demo, activate a free trial, or learn more?
Yes, within the video, the viewer can see a custom pop up with your desired call to action.
When the viewer clicks the pop up (for example, start your free trial) they will be redirected to a landing page of your choice or we will collect information and pass it to you depending on the configuration.
Can you recommend any very easy to use free or inexpensive screen recording/WebCam applications?
Yes! There are many free applications that you can use to create a simple and powerful on-demand demonstration. We like Vidyard
Can I have different calls to action, for example book a meeting, start a free trial, and learn more in different sections of my streaming demonstration?
Yes, it is quite simple! You send us different video snippets that we will turn into chapters. For each chapter we can add your custom callout. In this hypothetical example, a company is selling software for nonprofits.
The first short snippet video could be an introduction with a custom pop-up directing people to your website to learn more, followed by a demonstration video with a custom pop "book a meeting". Your next video snippet could include a custom pop up "start a free trial" etc..
We can create one unique custom pop up and call to action per video snippet you submit.
Do you share the nonprofit registration data or viewing data with the paying sponsors?
No, we never share any of the registration or viewing data for any of the streaming demos or However, when the nonprofit professional employee loves what they see, they can opt-in while watching your demo and we pass the information along to you!
Why don't you share the nonprofit registration data with the advertiser/sponsor?
At NonprofitLibrary the community has the opportunity to satisfy their curiosity and learn about products and services that can help their nonprofits succeed without getting on the sales and marketing list. This is in part why they love NonprofitLibrary so much, they trust they can learn about products or services in a comfortable and trusting environment. In fact, we have 4.8 stars on Google reviews from nonprofits who watch the sales and product demos.
Is there any reason why our company shouldn't post a streaming product and sales demonstration to the NonprofitLibrary community?
Yes, if your product is designed for very large nonprofits, is very expensive, or an extremely long and complex sales cycle, NonprofitLibrary is not right for you. Conversely, if your product or service is for small to medium nonprofits or the size of the nonprofit is of no consequence then we invite you to book a one-on-one call with us here.
Can any company sponsor a demo at NonprofitLibrary?
No, we want to get to know you, your company, your product and service and make sure it is an exceptionally excellent fit for NonprofitLibrary and our sister communities and you. Additionally, we like to offer the NonprofitLibrary community something special for viewing your streaming demo, such as a discount code, a free onboarding call, etc.
How much does it cost?
We are in beta with pricing because this new model is in hyper growth mode and in high demand. We have released discounted pricing, subject to change (you can cancel anytime), of only $100 per month as a listing fee to have your product/sales demonstration live on the homepage.
When a viewer who is watching your demonstration clicks the "I'm interested" button they will fill out a form and we will pass you the hot lead for a price of only $0 per lead during beta.